Fair
Achema 2022. Review
29.08.2022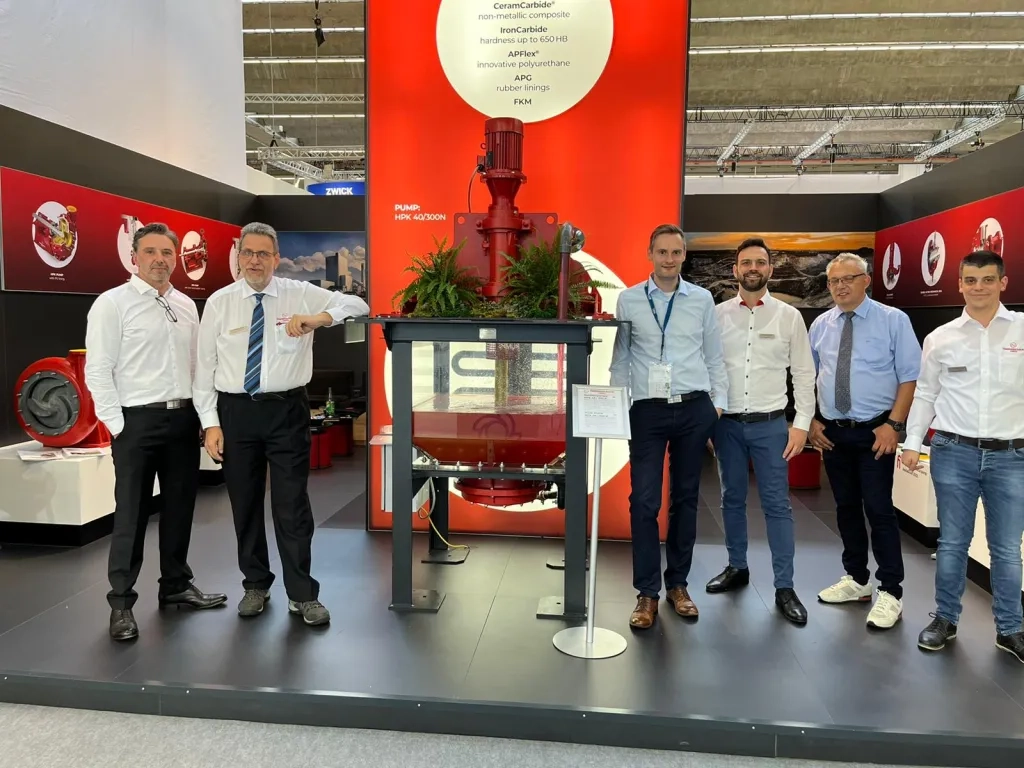 It was a great pleasure to welcome you again in person at Achema 2022. We would like to sincerely appreciate your numerous visits and the inspiring discussions.
We have presented many interesting products and new developments to you at our booth. Like our latest development - chemical standard pump with the lining made of polyurethane material APFlex®, which is ISO 2858 compliant. The standard chemistry pump is lined with our proven polyurethane material APFlex® and thus offers the same wear protection advantages as the HPK series, which is highly appreciated by customers since years. The major advantage of this standard chemical pump is that it can be replaced without much effort in case of wear problems.
We guarantee customers maximum service life for our pumps. The basis for this is a conscious use of resources, careful selection of materials and qualitative processing. In addition, the modular design of our products ensures that individual parts can be replaced. Thanks to the standardization of our series, a large proportion of spare parts are available in sufficient quantities in our warehouse. This optimization enables us to offer our customers short delivery times.
We are also available for personal consultation at any time after the trade show. Please contact our sales team!
Tel.: +49 234 / 893570-0
E-Mail: sales@aurumpumpen.de