Fair
Bauma 2022. Review
31.10.2022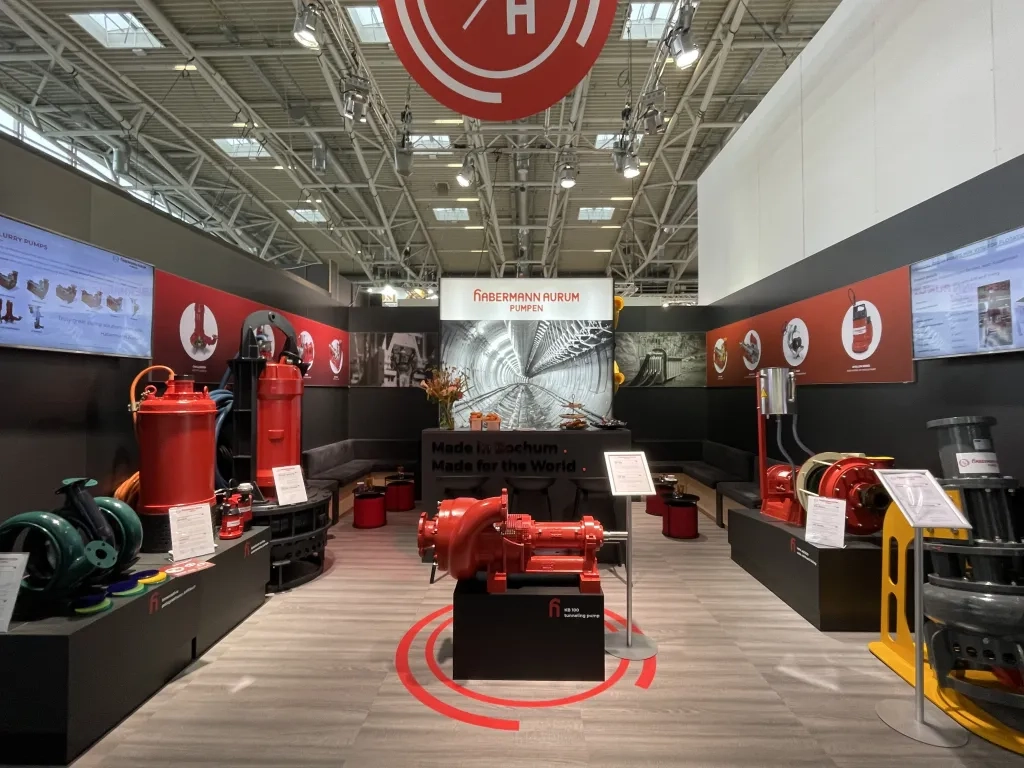 It was a great experience to welcome you again personally at Bauma 2022 and to discuss many exciting topics with you. We thank you all very much for the numerous visits and the inspiring topics. We presented you our tailor-made solutions in the fields of pumps, spare parts and valves, which have been developed specifically based on the wishes of the construction industry:
- KB 100 tunnel pump - a true miracle of space in the microtunneling sector - optimized for efficient and long-lasting use in tunneling.
- Challenger® and Heracles® submersible pumps - both models are pump series in heavy, robust design with directly flanged submersible motor for wet installation. New technologies in pump manufacturing enable optimized geometries of the wetted hydraulic components and thus further improved performance.
- Submersible motor pumps of the Apollon® series - an optimal solution for water extraction from bodies of water or pump sumps, water treatment and water processing, transport and distribution of water and wastewater, groundwater maintenance and flood protection. A strong all-rounder, robust and durable design.
We are also happy to be at your disposal for a personal consultation at any time after the trade fair. Please contact our sales team:
Tel.: +49 234 / 893570-0
E-Mail: sales@aurumpumpen.de