Slurry pumps with elastic lining
Series HPK
Pump with elastic lining of all hydraulic parts getting into contact with the medium
Highly wear-resistant and corrosion-resistant armoured pumps for pumping fluid-solid mixtures. The centrifugal pumps of the HPK series have a replaceable elastic lining made of polyurethane or rubber. All components that come into contact with medium made of elastic, non-metallic materials are individually selected according to the requirements in the material quality. Elastic materials take advantage of the so-called "trampoline effect", so that they have major advantages in their wear behaviour, in comparison to metallic cast materials. A lining made of metal or mineral casting is also possible for this pump series.
HPK pumps are preferably used with abrasive or corrosive media with a maximum particle size of 5 mm (in special cases, up to 10 mm). The pumps are equipped with easily replaceable wear parts and easy adjustable suction gap. The replaceable wear plates are screwed together with the metallic outer housing. The inner housing, which is also replaceable, is inserted loosely.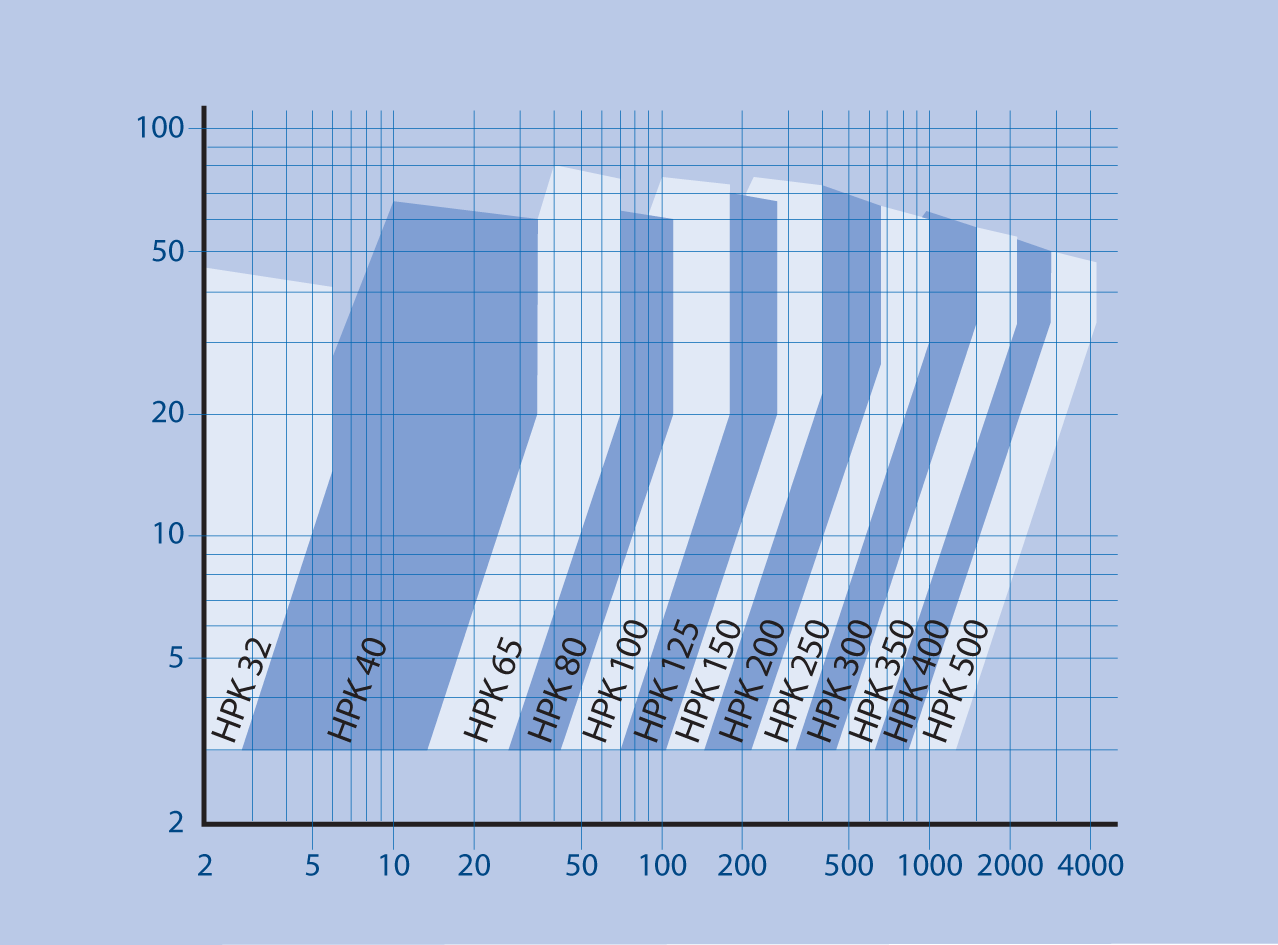 | | |
| --- | --- |
| Pumping flow | up to 4600 m3/h |
| Pumping height, single-stage | up to 70 M.FL.S |
| Pump rotational speed | up to 2950 min-1 |
| Connection nominal width | 32 - 500 |
| Maximum operating pressure | 10 Bar |
| Temperature of the fluid | 130 °C |
| Pressure nozzle position | step by step |
| Corrosion-resistance with PH | 0 - 14 |
Сontact us We are here for you to advice regarding all questions about pumping technology. Having analysed your application characteristics, we will develop an appropriate solution for you. Contact us!
Subscribe to newsletter
Subscribe to our newsletter and receive the most important news about pumps, valves and services conveniently by e-mail in your mailbox.