Fair
Steinexpo 2023: Habermann Aurum Pumpen GmbH presents specific pumping solutions to the industry
21.07.2023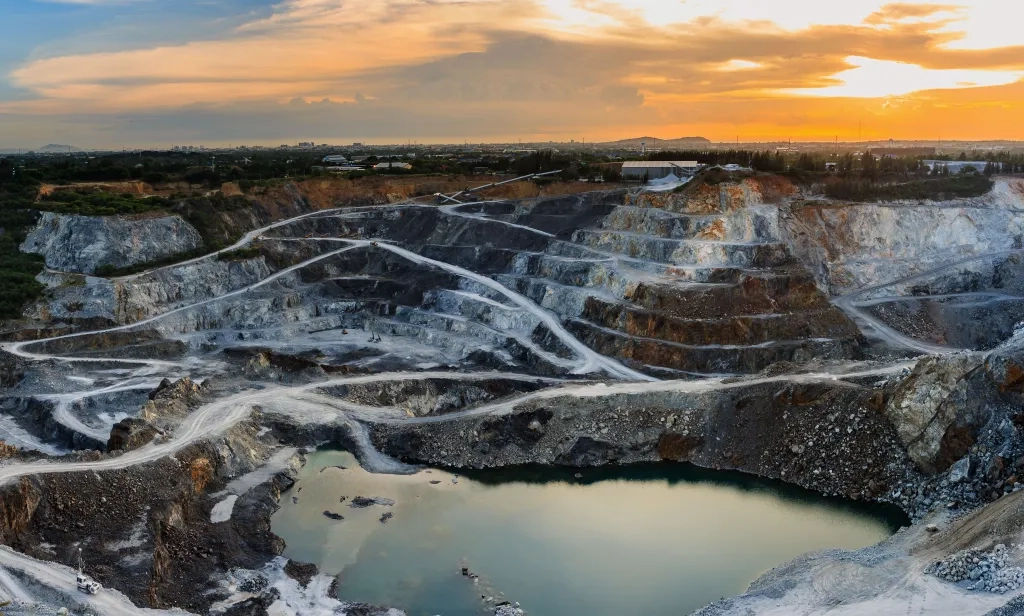 At this year's Steinexpo, Habermann Aurum Pumpen GmbH showcases a range of specific pumping solutions, special designed to meet the various requirements of the industry worldwide.
Expo Details:
Date: 23-26.08.2023
Location: Am Steinbruch 1, 35315 Homberg/Nieder-Ofleiden, Germany
Booth Number: B68
What to expect from our exhibit:
Suction dredgers: At the booth, you'll get the chance to witness the impressive model of our advanced dredger. Experience the power and efficiency of our specially engineered suction dredgers, perfect for extracting sediments, sludge and debris from water bodies. Our innovative hydraulic ground ripping capability, achieved through a high-pressure pump and water jet system, efficiently loosens and removes sediment.
Vertical pumps installed in container or pontoon for dewatering solutions: Experience the versatility of our vertical pumps mounted on floating pontoons or in containers. These pumps are purpose-built for dewatering applications, effectively managing water on construction sites, mining operations and industrial facilities. With their robust design and high-performance capabilities, they ensure efficient water removal, enabling smooth operations in challenging environments.
Challenger® series submersible slurry pumps for medium to heavy wear applications: Discover our renowned Challenger® series of submersible pumps, engineered to withstand the harshest conditions and deliver exceptional performance. The Challenger® pump offers various drive options and hydraulic sizes, allowing for optimal pump configuration to meet specific application requirements. It is easily transportable, user-friendly, and available with or without an actuator.
Hydraulic-driven pumps of the Heracles® series: Explore the versatility of our Heracles® series, hydraulic-driven pumps specifically designed for mounting on excavators. These pumps seamlessly integrate with construction machinery, offering unparalleled convenience and enhancing project efficiency. Witness firsthand how they transform excavators into powerful pumping units for diverse construction tasks.
The indispensable helpers - Apollon® series: Be introduced to our Apollon® series, the dependable workhorses found on every construction site. With a wide range of applications, these pumps are a must-have for handling various fluid. Their reliability and ease of use make them an indispensable asset for any construction project.
Our service offer: Visit us at Steinexpo 2023 to learn more about our comprehensive service offerings. We offer on-site maintenance and repair services, as well as a convenient pick-up and delivery option. Our detailed repair reports include technical damage analysis, helping you understand and prevent future issues with your equipment. With access to the damage histories of your Habermann Aurum pumps, we can identify recurring problems and provide effective solutions. Our team specializes in custom designs and problem-solving for pumping systems, ensuring peak performance and efficiency.
We cordially invite all attendees to visit our booth B68 at the expo to witness the future of pumping solutions firsthand. Our team looks forward to meeting you, discussing your requirements and demonstrating how Habermann Aurum Pumpen GmbH can be your trusted partner in pumping excellence.
See you at the expo!